We want to extend a huge thank you to everyone who attended last Wednesday's Seeds for the Soul event at the Railway Museum! We had a great time learning the ins and outs of companion planting, making crafts, listening to a presentation on the Meeting Creek Grassland Restoration Project and checking out books (and more!) from the Book Bike! Raj took some incredible photos of the event that we would love to share with you.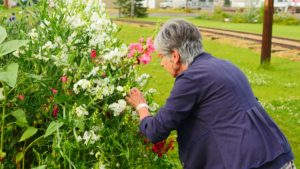 Linda taking a closer look at one of the museum's many gardens.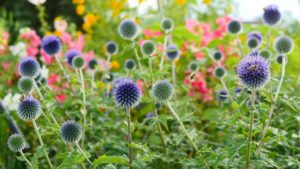 Globe thistles and honey bees.
Learning how to companion plant with Glenys.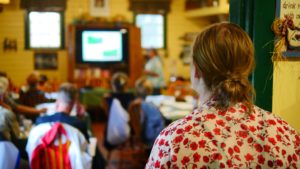 Listening to a presentation on Meeting Creek and the restoration of soil.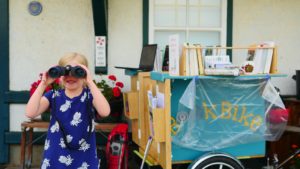 Watching for wildlife with the Book Bike.